Dog Grooming Maintenance
February 3, 2017

Dog Friendly Parks in Cheshunt
November 6, 2017
Partners in Crime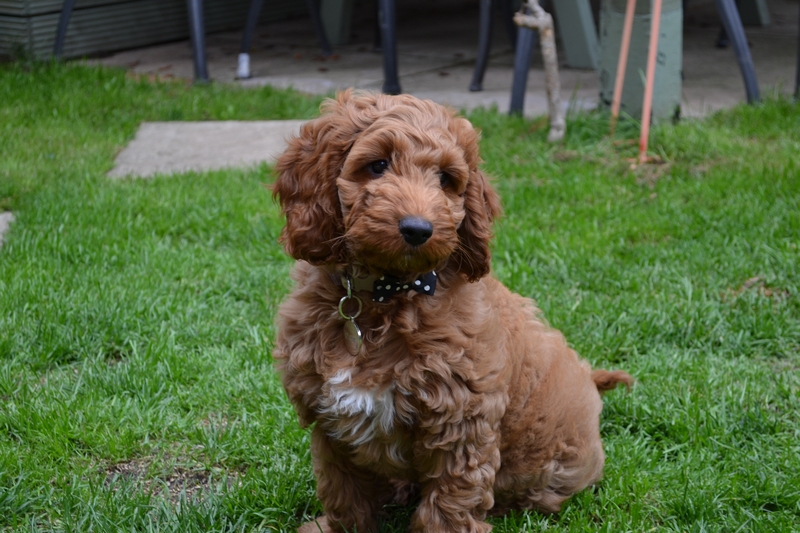 I have recently welcomed my gorgeous new cockapoo puppy Kipper in to my life, he is 4 months old now and has such character. There is never a dull moment, Kipper and Penny (my mums 12 month old cockapoo) are partners in crime.
As I'm writing this they have just discovered their reflection in the mirror and are not happy with the scary beasts that look back at them. Kipper is the devil on Penny's left shoulder, tempting her to the dark side by stealing Dad's slippers and encouraging her to join in as they proceed to rip it apart in the living room. Whereas, Penny is the angel on Kipper's right shoulder, enticing him with good behaviour and tricks to get a tasty reward.
They love each other dearly but Kipper is at that naughty stage where everything is a toy, he is always bringing sticks in from the garden and eating things he shouldn't eat. I am enrolling him in puppy classes mid October and it couldn't come around quicker, I wonder how he will react to me being top dog. Fingers crossed.
Partners in Crime
"PAMPERED PETS ARE HAPPY PETS"
The Grooming Shed offers a relaxed atmosphere, and caters to all your dogs needs. Your pet will be treated as one of our own and receive the care and attention your pet deserves.
While your pet is at the grooming shed they will have the time to rest, stretch their legs in the garden and have a drink of water, so their experience with us is enjoyable.
Dog Grooming Services in Cheshunt, Hertfordshire.
November 6, 2017
As a dog owner I have purchased many leads and harnesses over the years for my pooches, I think it is important for you to find a lead or a harness that suits both your dog and you as this will ensure a happy relationship between your dog and its walks.
Appointments Monday to Saturday with flexible times available.